CHOOSE YOUR WAY TO AUGMENT REALITY
Taking up augmented reality development, we design and implement apps that blend physical and digital worlds to provide users with audio and visual information in a convenient and engaging way or entertain them creating fantasy-like experiences.
It's up to you how to use AR: it can empower various software from viral games and advertising modules to education and manufacturing apps. We will ensure a feasible implementation of your idea taking one of the following approaches:
LOCATION-BASED AR
To trigger augmented 2D/3D animation, sound or video, the user needs to get into a particular location with GPS turned on. It works both indoors and outdoors.
Our skillful AR developers will help you navigate the customer right to your store or engage gamers with a new Pokémon Go.
Marker-based AR
Pointing a camera at a specific trigger point (AR marker) or looking at it through AR glasses or a special screen, the user can see life-like digital overlays with multimedia content and interact with them.
Use augmented models to demonstrate your products or educate users.
QR codes
Object recognition
Projections and superimpositions
SUPPORT
AND ENHANCEMENT
The user can see 3D content overlaid right onto their surroundings. The most sophisticated form of augmented reality, markerless AR is based on the simultaneous localization and mapping (SLAM) technology.
Create immersive experiences that the user would like to repeat and share.
Scene recognition
Simultaneous localization and mapping
INDUSTRY-SPECIFIC SOLUTIONS
Staying in the vanguard of technological progress, we are always ready to provide our customers with enterprise solutions based on the latest technologies. We leverage the power of tech innovations and inscribe them into your enterprise context to help you excel in various business domains and let you stand out from competitors.
Retail & ecommerce
In-store or online, let your customers discover the new fun of shopping. Retail brands can now blend the best of brick-and-mortar experience with the interactivity of digital outlets to win their buyers.
Interactive display
Interactive kiosk
Virtual try-ons
Smart fitting rooms
Beacon navigation
Gaming
The cradle of reality augmentation, gaming is bound to be redefined by this emerging technology. Make your gamers walk around to discover fantastic elements in the harsh reality or entertain them with augmented interaction based on face and gesture recognition.
Mobile games
Desktop games
Social gaming apps
Interactive gaming screens
Manufacturing
Create augmented reality applications for staff training and quality control.
Educational apps
AR schemes and guides
Automated quality assurance
Real estate & interior
AR is a major tool to save agents' time and cut operational costs. Don't miss the opportunity to invite your clients to interactive, customizable 3D property tours, or cut the sales cycle by rendering the finished interiors in mere seconds.
Architects' apps
Real estate showrooms
Interior design apps
Marketing & advertising
Our augmented reality developers create solutions that let you grasp consumer attention right from the first encounter and generate publicity beyond ordinary.
Augmented catalogues
On-package advertising
In-store advertising
Media & entertainment
Bring more value to live events, TV broadcasting, and online video streaming through added information layers and enriched second-screen experiences.
Augmented broadcast
Trade show displays
INTEGRATION WITH OTHER SYSTEMS
Expand your AR app's capabilities with other disruptive technologies.
GOING BEYOND AUGMENTED REALITY DEVELOPMENT
Apart from handling AR development, we take on projects that deal with virtual and mixed reality. The technologies used to produce these effects is very similar to AR, although the results differ in many ways. VR immerses the user into an imaginary world, while MR creates a kind of reality that is half-real and half-virtual. The recently popularized term extended reality encompasses AR, VR, and MR in one concept shortened as XR. Basically, it combines all the advances of the above-mentioned with components of AI, IoT, and haptics.
Today, 27% of CxOs express their wish to pioneer in the adoption of extended. As a company that keeps up with the times, DevOps Technologies also works on our own approach to XR and is ready to cooperate with other companies that want to test the waters.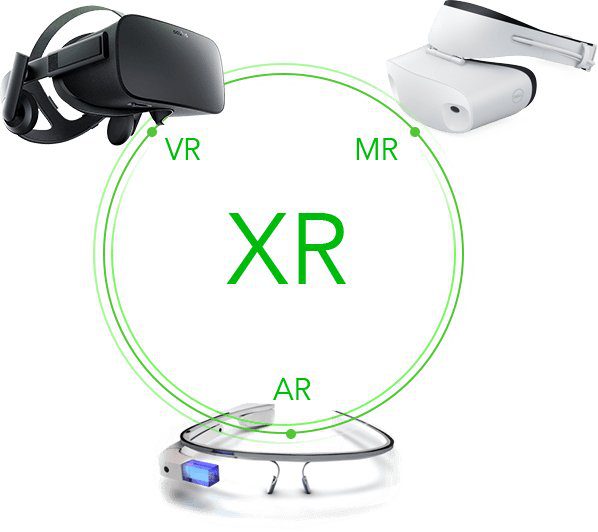 CORE TECHNOLOGIES WE USE IN AR DEVELOPMENT
We base our AR solutions on the most powerful platforms and SDKs. We will choose the most suitable toolset for your project – depending on technological complexity and devices you want to target.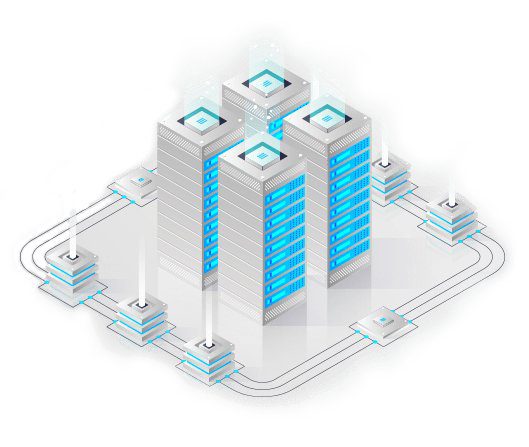 ARCore for Android projects
Vuforia mainly for iOS but can also be used for Android
ARKit for iOS projects
Unity for game development projects
Wikitude Augmented Reality for iOS projects
WANT TO START A PROJECT?
It's simple!